What sustainability means to Webcurl
At Webcurl, we are committed to positively impacting the environment and society through our digital endeavours. Sustainability is not just a buzzword for us; it's a guiding principle that influences every facet of our operations. As a responsible and forward-thinking web services provider, we recognise the importance of minimising our ecological footprint and promoting social well-being. 
Image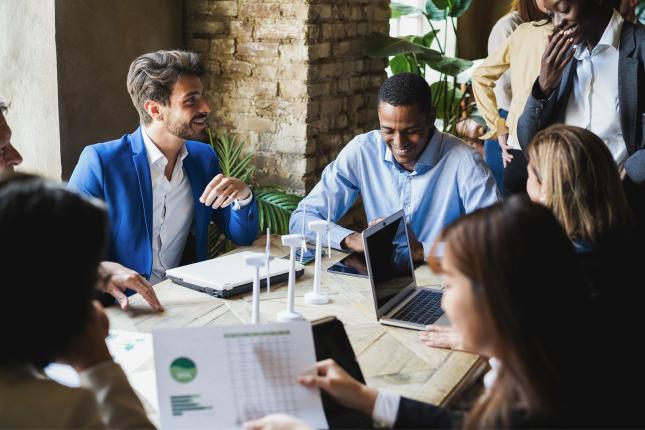 1. Eco-Friendly Digital Solutions 
We understand that the digital world can also have an environmental impact. That's why we strive to develop websites and online applications that are optimised for energy efficiency. Our design and development practices prioritise streamlined code, efficient hosting, and minimal resource consumption to reduce the carbon footprint of the digital products we create. 
2. Renewable Energy Usage 
We're proud to power our operations using renewable energy sources. By utilising clean energy, we ensure that our day-to-day activities contribute to a sustainable future. Our commitment to renewable energy reflects our dedication to aligning our business practices with the global transition to cleaner, more sustainable energy systems. 
3. Minimising Waste and Consumption 
We believe in the value of resourcefulness. From reducing paper usage in our offices to minimising electronic waste through responsible hardware disposal, we actively seek ways to reduce waste generation. Additionally, we encourage our team members to embrace sustainable consumption practices in their workspaces and beyond. 
4. Ethical and Inclusive Practices 
Sustainability extends beyond the environment—it encompasses the social fabric of our world. At Webcurl, we are committed to ethical practices and inclusivity. We prioritise diversity in our team and partnerships, ensuring a wide range of perspectives that enrich our creative process and contribute to a more equitable society. 
5. Continuous Improvement 
We recognize that sustainability is an ongoing journey. We regularly review and refine our practices, incorporating the latest advancements in eco-friendly technologies and socially responsible methodologies. Our goal is to set new benchmarks for sustainability in the digital industry and inspire positive change within our community. 
6. Advocacy and Awareness 
Beyond our immediate operations, we are advocates for sustainability in the digital realm. We actively engage with our clients, partners, and stakeholders to raise awareness about the environmental and social impacts of digital technologies. Through knowledge-sharing and collaboration, we aim to drive positive change across the industry. 
Incorporating sustainability into every aspect of our business is a commitment we hold dear. By choosing Webcurl, you're not only investing in high-quality digital solutions but also supporting a company that is deeply dedicated to creating a better, more sustainable future for all. Join us on this journey toward a greener, more inclusive digital landscape. 
 
Since 2008 Webcurl have been on hand with expert advice, development and support for our clients to enhance their digital transformation goals. 

To find out how Webcurl can help you fill in our contact form and one of our digital experts will be in touch as soon as we can.