Why Webcurl Development?
We understand that every client has unique digital needs & goals, which is why our team of skilled developers specialise in adding bespoke functionality to our digital solutions. Whether you require a user-friendly website, a CRM that unifies data across departments or bespoke work on any product within our portfolio, we go the extra mile to create innovative, user-centric solutions that elevate your business's digital presence. Choose Webcurl to amplify your digital footprint, where innovation knows no bounds and your digital presence takes on new heights
Image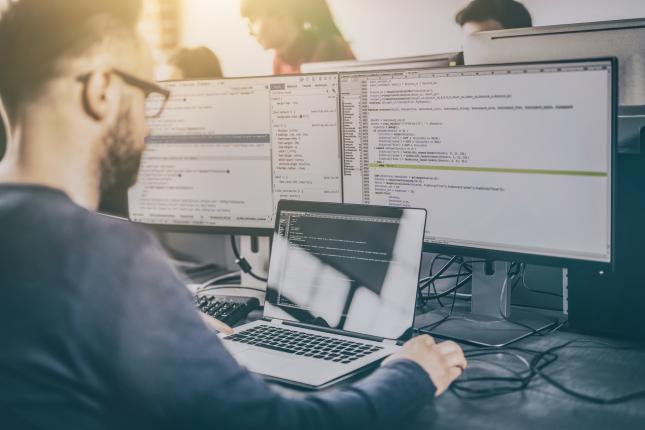 Image

Image

Image

Image

Testimonials
See what our clients have to say
"Overall working with Webcurl has been brilliant, being able to have someone to go to and who wants to work with us to find a solution has been great. We are looking forward to tying up the loose ends on our ongoing projects and to start the next!"
Image

Michelle Rogers
Business owner, sales manager 
"The changes implemented so far by Webcurl from mine and Fiona's point of view, have helped enormously. We're not getting quite so many queries and questions and it's improved the overall back-office user journey." 
Image

Michelle Rogers
Business owner, sales manager 
"Webcurl's development efforts on our CRM case management have given us more visibility to ongoing issues that we didn't have before, and we have been able to implement a clear escalation process for customer complaints."
Image

Michelle Rogers
Business owner, sales manager 
"One of the main advantages of the Webcurl system is the autonomy it gives us… Our CRM system is always up to date without any administrative effort."
Image

Benefits of Webcurl Development
Discover the benefits of Webcurl Development services & how we apply our years of expertise to create the best solutions for your business
Agile & Iterative process
Our development team adopts an agile structure & iterative process that includes regular feedback sessions to identify areas of improvement & ensure the project's success
Web development specialists
Since 2008, our team of seasoned developers have been committed to developing tailored digital solutions for businesses that look to meet the collective & individual needs faced by the commercial sector
ISO certified
As an ISO-certified company (9001 & 27001), we adhere to globally recognized quality management systems & processes
Bespoke functionality
We pride ourselves on delivering bespoke solutions that integrate all the features & functionality required to meet your business's bespoke needs
User-centric solutions
We make understanding the needs & preferences of your users our top priority. Our team is committed to staying up to date with the latest technology & coding knowledge to make sure you are always ahead of the curve
Scalable & secure
Our team of developers create solutions that can adapt as your business changes. We prioritise cyber-security first for all of our products, making sure all of our platforms are kept up to date with the latest security releases
Our products
Explore our extensive product range & discover a wide variety of solutions tailored to address the unique digital needs & goals of commercial sector businesses
Since 2008 Webcurl have been on hand with expert advice, development and support for our clients to enhance their digital transformation goals. 

To find out how Webcurl can help you fill in our contact form and one of our digital experts will be in touch as soon as we can.