Why Webcurl Self-Serve?
Webcurl Self-Serve is a web form solution designed to bridge the gap between your business & its customers. Create bespoke forms that allow users to submit requests that feed directly into your back-office system & automatically generate automated actions. With Webcurl Self-Serve, users can conveniently engage with your business via user-friendly web forms for a wide array of services including help requests, sales enquiries & more. Some of the key features of Webcurl Self-Serve include:
One low annual cost for unlimited use
Flexible hosting - you're not limited to using the Azure cloud
Intuitive drag & drop builder
Fully scalable
Personalise to brand guidelines
Integrate with market-leading software
Image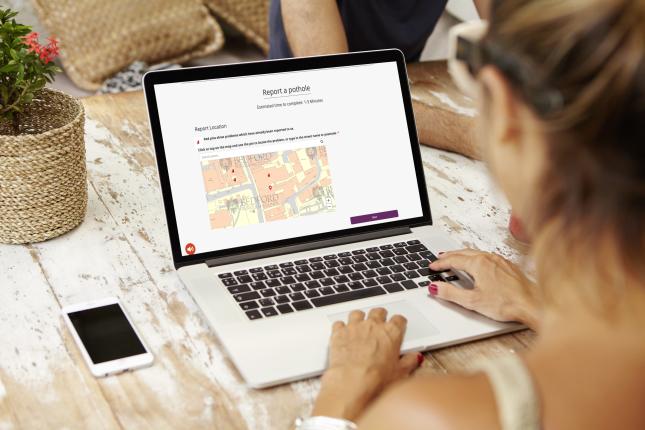 Testimonials
See what our clients have to say
"Overall working with Webcurl has been brilliant, being able to have someone to go to and who wants to work with us to find a solution has been great. We are looking forward to tying up the loose ends on our ongoing projects and to start the next!"
Image

Michelle Rogers
Business owner, sales manager 
"The changes implemented so far by Webcurl from mine and Fiona's point of view, have helped enormously. We're not getting quite so many queries and questions and it's improved the overall back-office user journey." 
Image

Michelle Rogers
Business owner, sales manager 
"Webcurl's development efforts on our CRM case management have given us more visibility to ongoing issues that we didn't have before, and we have been able to implement a clear escalation process for customer complaints."
Image

Michelle Rogers
Business owner, sales manager 
"One of the main advantages of the Webcurl system is the autonomy it gives us… Our CRM system is always up to date without any administrative effort."
Image

Benefits of Webcurl Self-Serve for commercial sector
Discover the benefits of Webcurl Self-Serve & how it can streamline your business's sales pipeline & improve your customer experience
Add functionality with integration
Enhance the utility & functionality of your web forms with a variety of integrations to market-leading software
Reduce inbound calls & waiting times
Reduce the burden of direct telephone calls & minimise customer service waiting times with automated workflows
Streamline customer interactions
Streamline customer interactions, accelerate sales and support pipelines & allow your staff to focus on more complex tasks
Provide 24/7 service access
Offer customers the freedom & flexibility to submit support requests or enquiries at their convenience, 24/7
Customise to your preferences
Effortlessly customise screens, displays & forms that align with your business's unique brand guidelines
Scale to your needs
Develop a solution that evolves alongside your business's unique needs, budget & digital goals
Our services
We offer a complete end-to-end service package, tailored to meet our clients' unique digital needs & goals. Explore our diverse range of services relating to Webcurl Self-Serve for the commercial sector
Since 2008 Webcurl have been on hand with expert advice, development and support for our clients to enhance their digital transformation goals. 

To find out how Webcurl can help you fill in our contact form and one of our digital experts will be in touch as soon as we can.