Why Webcurl SYSPRO?
The Webcurl SYSPRO Connector is a Microsoft-certified product that enables SYSPRO ERP customers to fully utilise the power of Dynamics 365. Harness data from both Dynamics 365 & SYSPRO ERP & give your teams an unmatched platform for sales & service excellence. Some of the key features of the Webcurl SYSPRO Connector include
Launch SYSPRO enquiry or maintenance screens directly from Dynamics 365 with a local SYSPRO client
Convert to a SYSPRO order with the press of a button
View SYSPRO stock codes, with real-time stock availability, quotes, orders, invoices & RMA's related to each customer, available over the web from anywhere
Choose your quotation method. Use SYSPRO quotes for complex pricing & product configuration, or Dynamics 365 quotes when quotations are created away from the office.
Create SYSPRO RMA's directly from CRM & analyse customer returns history in Dynamics 365, to the level of individual products returned.
Provide online management of customer returns via CRM service cases to streamline the support desk operation.
Leverage powerful analysis tools in Dynamics 365, including dashboards that compare opportunities & orders against targets.
Track serialised product sales against customers for integrated quality control & warranty management
Image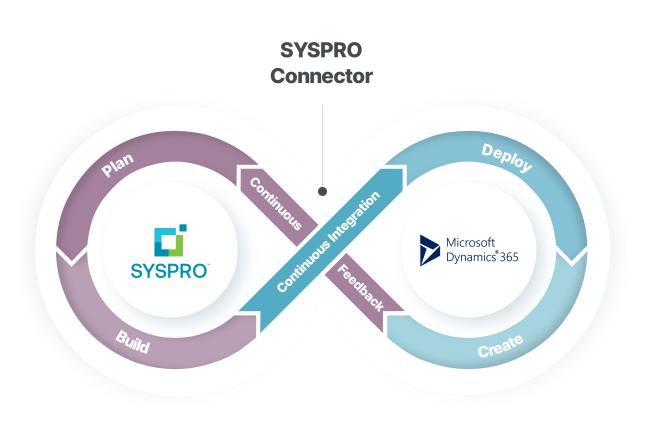 Image

Image

Image

Testimonials
See what our clients have to say
"Overall working with Webcurl has been brilliant, being able to have someone to go to and who wants to work with us to find a solution has been great. We are looking forward to tying up the loose ends on our ongoing projects and to start the next!"
Image

Michelle Rogers
Business owner, sales manager 
"The changes implemented so far by Webcurl from mine and Fiona's point of view, have helped enormously. We're not getting quite so many queries and questions and it's improved the overall back-office user journey." 
Image

Michelle Rogers
Business owner, sales manager 
"Webcurl's development efforts on our CRM case management have given us more visibility to ongoing issues that we didn't have before, and we have been able to implement a clear escalation process for customer complaints."
Image

Michelle Rogers
Business owner, sales manager 
"One of the main advantages of the Webcurl system is the autonomy it gives us… Our CRM system is always up to date without any administrative effort."
Image

Benefits of Webcurl SYSPRO Connector
Discover the benefits of the SYSPRP Connector & how it can bridge the gap between your organisation's CRM & ERP systems
Get key customer information at your fingertips
Leverage real-time customer data for proactive management of quotes, orders, invoices, support, returns, stock levels, & delivery dates
Deliver personalised marketing with real ROI
Optimise Dynamics 365 for targeted email marketing, using SYSPRO insights to personalise campaigns & drive ROI
Improve insight & reduce administration
Integrate SYSPRO & Dynamics 365 for effortless data synchronisation, including account creation, quote-to-sales order conversion, & CRM transfer
Deliver a more informed service
Log support calls in Dynamics 365 & create direct links to RMAs in SYSPRO, allowing you to accurately track issues through order history, status & staff ownership
Access records on mobile
View records on both mobile & desktop devices. Whether online or offline, you can effortlessly manage & retrieve information
Leverage the power of Dynamics 365
Leverage powerful analysis tools in Dynamics 365, including personal & community dashboards that compare opportunities against orders & targets
Our services
We offer a complete end-to-end service package, tailored to meet our clients' unique digital needs & goals. Explore our diverse range of services relating to the Webcurl SYSPRO connector
SYSPRO Consultancy
Our team of experienced professionals will conduct a thorough evaluation of your current situation & goals, allowing us to devise tailored recommendations on how the Webcurl SYSPRO connector can help elevate your business to the next level. Our aim is to empower our clients to harness data from both SYSPRO & Dynamics to give your teams an unmatched platform for sales & service excellence
SYSPRO Support
Our unique support approach surpasses traditional help desks. Equipping users with technical support, system reviews & knowledge workshops for optimised usage. Webcurl are on hand to support you from our dedicated help desk via telephone, e-mail & online portal during the hours of 9.00 am to 5.00 pm UK time
Since 2008 Webcurl have been on hand with expert advice, development and support for our clients to enhance their digital transformation goals. 

To find out how Webcurl can help you fill in our contact form and one of our digital experts will be in touch as soon as we can.