Why Power Platform?
Microsoft Power Platform is an innovative low-code application development suite specifically designed to enable businesses to build bespoke mobile & web apps that enhance their daily productivity. This robust low-code platform offers a comprehensive suite of services, connectors, automations & a versatile data platform. With Microsoft Power Apps, building apps that perfectly align with your business's unique requirements has never been simpler. Some of the key features of Power Platform include:
Common data service to store data
800+ connectors to integrate data & systems
Pre-built templates
Drag-&-drop designer
Power App canvas
AI builder & pre-built AI components
Portals (for no code responsive websites)
Role-based user experience customisation
Pixel-perfect website development
Power Automate: create automated workflows between applications
Power BI: for business analytics
Power Virtual Agents: for creating chatbots and engaging with customers
Wide variety of controls such as camera & location
Logins via authentication providers like LinkedIn & Facebook
Private & secure submission of information
Image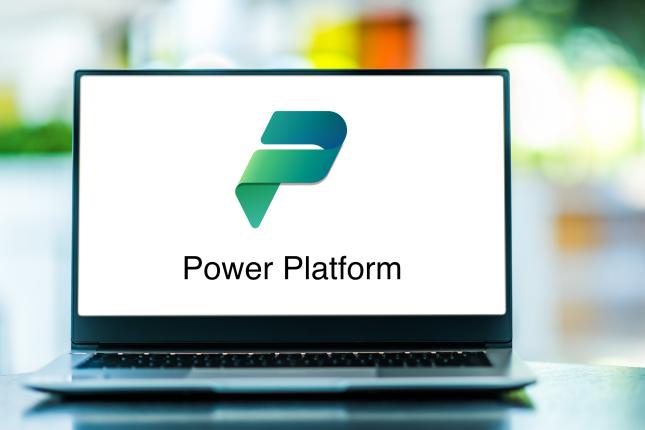 Testimonials
See what our clients have to say
"Overall working with Webcurl has been brilliant, being able to have someone to go to and who wants to work with us to find a solution has been great. We are looking forward to tying up the loose ends on our ongoing projects and to start the next!"
Image

Michelle Rogers
Business owner, sales manager 
"The changes implemented so far by Webcurl from mine and Fiona's point of view, have helped enormously. We're not getting quite so many queries and questions and it's improved the overall back-office user journey." 
Image

Michelle Rogers
Business owner, sales manager 
"Webcurl's development efforts on our CRM case management have given us more visibility to ongoing issues that we didn't have before, and we have been able to implement a clear escalation process for customer complaints."
Image

Michelle Rogers
Business owner, sales manager 
"One of the main advantages of the Webcurl system is the autonomy it gives us… Our CRM system is always up to date without any administrative effort."
Image

Benefits of Power Platform for the commercial sector
Discover the benefits of Power Platform & how developing low-code bespoke applications can streamline your business's digital platform
Build apps with minimal coding
Create apps using low-code pre-built templates, AI building & drag-and-drop functionality
Develop apps cost-effectively
Use a single, cost-effective platform to create bespoke applications for your business & without increasing developer hours
Learn easily
Get support when you need it— with free online learning resources & tutorials
Integrate with any data source
Gain access to 800+ connectors for seamless integration with popular data sources like MailChimp & Microsoft 365, or create your own bespoke connector
Access & test apps directly from your mobile
Conveniently preview & test apps from your mobile & trial your software in a real-world setting
Create end-to-end workflows
Create detailed workflows by combining Microsoft products such as Dynamics 365, Power Automate & Power BI, to automate mundane manual business processes
Our services
We offer a complete end-to-end service package, tailored to meet our clients' unique digital needs & goals. Explore our diverse range of services relating to Power Platform for the commercial sector
Power Platform Consultancy
Our team of experienced professionals will conduct a thorough evaluation of your current situation & goals, allowing us to devise tailored recommendations on how best to use Power Platform to elevate your business to the next level. Our aim is to empower our clients to cost-effectively enhance their businesses through low-code app development
Power Platform Support
Our unique support approach surpasses traditional help desks. Equipping users with technical support, system reviews & knowledge workshops for optimised usage. Webcurl are on hand to support you from our dedicated help desk via telephone, e-mail & online portal during the hours of 9.00 am to 5.00 pm UK time
Since 2008 Webcurl have been on hand with expert advice, development and support for our clients to enhance their digital transformation goals. 

To find out how Webcurl can help you fill in our contact form and one of our digital experts will be in touch as soon as we can.