Why Power BI?
Power BI is an impressive business analytics platform that provides visually engaging & interactive insights, empowering you to make quick & informed business decisions. The collection of software services, apps & connectors works to transform your sales, customer & financial data into a variety of visual reports & dashboards accessible through a user-friendly interface. Some of the key features of Power BI include:
Create a data-driven culture with business intelligence for all
Next-generation AI tools with Copilot
Modelling view
Customisation
Interactive reporting
User-friendly mobility
Data visualisation
Financial overview
Self-service data prep
Quick insights
Image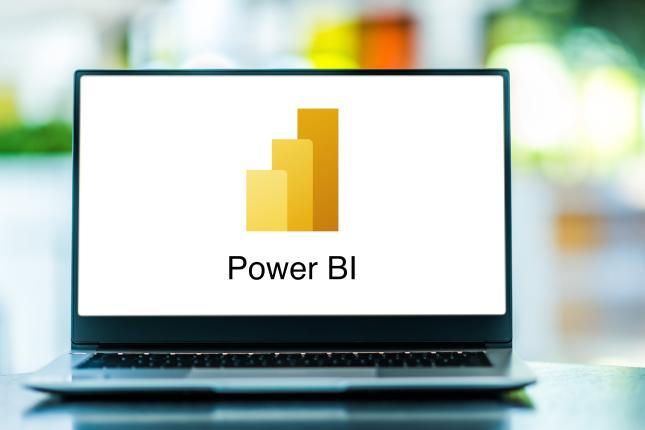 Testimonials
See what our clients have to say
"Overall working with Webcurl has been brilliant, being able to have someone to go to and who wants to work with us to find a solution has been great. We are looking forward to tying up the loose ends on our ongoing projects and to start the next!"
Image

Michelle Rogers
Business owner, sales manager 
"The changes implemented so far by Webcurl from mine and Fiona's point of view, have helped enormously. We're not getting quite so many queries and questions and it's improved the overall back-office user journey." 
Image

Michelle Rogers
Business owner, sales manager 
"Webcurl's development efforts on our CRM case management have given us more visibility to ongoing issues that we didn't have before, and we have been able to implement a clear escalation process for customer complaints."
Image

Michelle Rogers
Business owner, sales manager 
"One of the main advantages of the Webcurl system is the autonomy it gives us… Our CRM system is always up to date without any administrative effort."
Image

Benefits of Power BI for the commercial sector
Discover the benefits of Microsoft Power BI & how it can take your business's data-driven analytics to the next level
Establish clear data patterns from one dashboard
Create personal & shared dashboards that centralise your data in one secure hub, allowing you to track trends across departments at a glance
Analyse large volumes of data with ease
See large volumes of data at a granular level, save time & enhance collaboration within your business for efficient decision-making
Transform your data into engaging models
Simplify complex data models into clear, individual diagrams that can be easily shared & presented within your team or across individual or multiple councils
Utilise the power of AI
Help non-data scientists to sort & prepare data, build models, & find insights more quickly with built-in AI technology
Power your business with secure data analytics
Grant access to real-time insights, using a platform built on comprehensive layers of security & data safeguards
Access anytime, anywhere
Allow authorised users within your business to access reports from any device, on-site or remotely using the Azure Cloud network
Our services
We offer a complete end-to-end service package, tailored to meet our clients' unique digital business needs & goals. Explore our diverse range of services relating to PowerBI for the commercial sector
Since 2008 Webcurl have been on hand with expert advice, development and support for our clients to enhance their digital transformation goals. 

To find out how Webcurl can help you fill in our contact form and one of our digital experts will be in touch as soon as we can.