Why Power Automate?
Power Automate is a service that focuses on helping your business automate mundane, manual processes between digital products. The service helps businesses improve productivity by allowing users to create automated workflows between apps & services to synchronise files, get notifications, collect data, & more. Some of the key features of Power Automate include:
Hundreds of prebuilt connectors
No-code guidance
Cloud-based data loss prevention
Identity & access management
Peek code feature
Dynamic content expression editor
Trigger search
AI builder
Image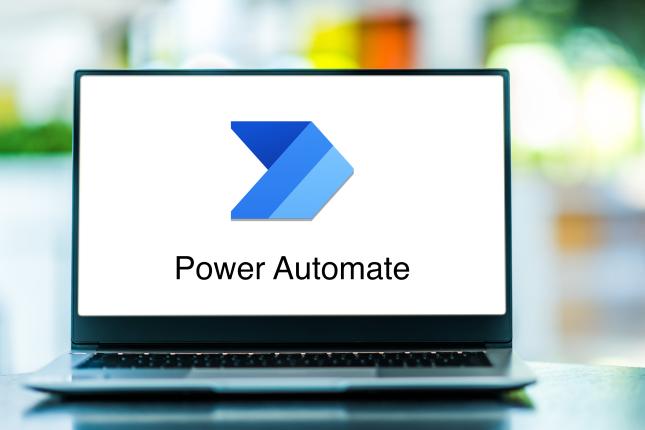 Testimonials
See what our clients have to say
"Overall working with Webcurl has been brilliant, being able to have someone to go to and who wants to work with us to find a solution has been great. We are looking forward to tying up the loose ends on our ongoing projects and to start the next!"
Image

Michelle Rogers
Business owner, sales manager 
"The changes implemented so far by Webcurl from mine and Fiona's point of view, have helped enormously. We're not getting quite so many queries and questions and it's improved the overall back-office user journey." 
Image

Michelle Rogers
Business owner, sales manager 
"Webcurl's development efforts on our CRM case management have given us more visibility to ongoing issues that we didn't have before, and we have been able to implement a clear escalation process for customer complaints."
Image

Michelle Rogers
Business owner, sales manager 
"One of the main advantages of the Webcurl system is the autonomy it gives us… Our CRM system is always up to date without any administrative effort."
Image

Benefits of Power Automate for the commercial sector
Discover the benefits of Microsoft Power Automate & how it can help to automate business processes between departments & streamline your business's workflows
Reduce costly human errors
Eliminate the possibility of manual mistakes, incur fewer errors & make your business instantly more streamlined
Make data-based decisions
Make informed business decisions on real-time & accurate data, presented on a user-friendly dashboard
Create in-house solutions
Empower every employee to effortlessly create automated processes by harnessing the power of low-code design
Monitor your business processes from anywhere
Manage workflows from home or on the go. Empower team members to create, run, & monitor workflows from anywhere
Integrate with 250+ applications
Choose from over 250+ integrations, including both Microsoft products & external applications that facilitate the flow of data across all departments within your business
Streamline daily tasks
Arrange your automated tasks arranged in order of priority, notifications on high-priority events & never miss an important email ever again
Our services
We offer a complete end-to-end service package, tailored to meet our clients' unique digital needs & goals. Explore our diverse range of services relating to Power Automate for the commercial sector
Since 2008 Webcurl have been on hand with expert advice, development and support for our clients to enhance their digital transformation goals. 

To find out how Webcurl can help you fill in our contact form and one of our digital experts will be in touch as soon as we can.