AI-Driven Business Success: Exploring Microsoft Dynamics 365 Copilot
Image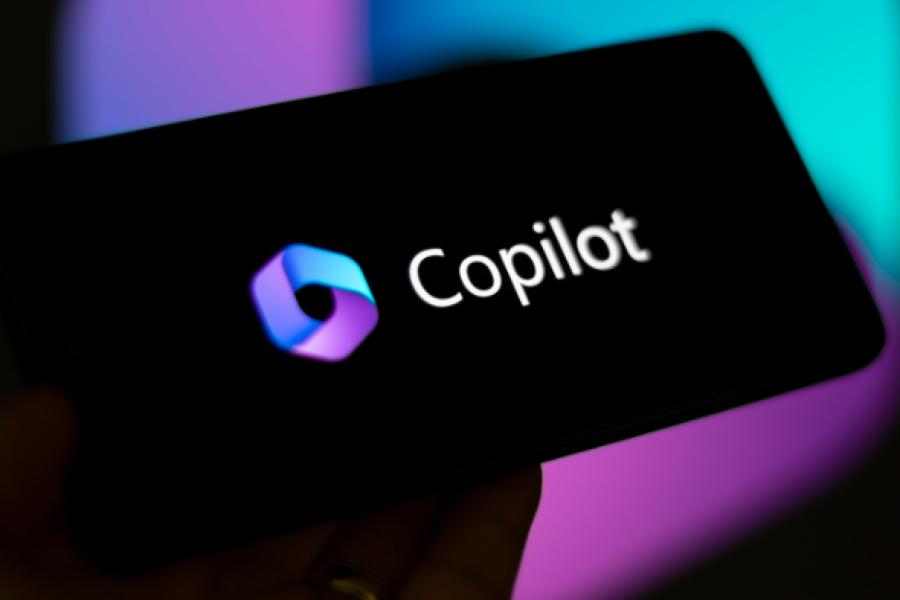 Microsoft has recently made waves in the world of business technology with the exciting introduction of the Microsoft Dynamics 365 Copilot, the world's first AI copilot seamlessly integrated into both CRM and ERP applications. This innovative technology offers interactive, AI-powered assistance across a wide range of critical business functions, including sales, service, marketing, and supply chain management.
In this blog, we will delve into more detail about what Microsoft Dynamics 365 Copilot is and how it can enhance your experience with Microsoft Dynamics 365. Whether you're in Sales, Customer Service, Customer Insights and Marketing, Business Central, or Supply Chain Management, Copilot is set to be a game-changer for your business operations.
What is Microsoft Dynamics 365 Copilot?
Copilot leverages the capabilities of next-generation AI and natural language processing to augment Dynamics 365. It collaborates with business professionals, assisting them in generating ideas and content at lightning speed, simplifying time-consuming tasks, and providing invaluable insights and guidance - all through a simple description of what's required.
Copilot in Microsoft Dynamics 365 Sales
Copilot can help sales teams to be more productive and effective, by enabling automation of the sales process and helping them to understand their customers on a deeper level.
Microsoft Sales Copilot revolutionises the way sellers work by integrating with Microsoft Outlook and Teams to augment a seller's actions and decisions with AI-powered insights and actions.
Communicate with customers more effectively with AI-generated emails
Sales Copilot can help salespeople enhance email interaction with customers by:
Generate content suggestions based on customer emails. For example, AI can help salespeople reply to an inquiry by pulling data specifically relevant to the recipient, such as pricing, promotions and deadlines.
Generate an email that proposes a meeting time with a customer, complete with a proposed meeting date and time-based on availability on the seller's Outlook calendar.
Allow you to edit all AI-generated content to your liking.
Follow up with customers promptly with AI-generated meeting summaries
Using advanced conversation intelligence technology, Copilot automates the creation of comprehensive meeting summaries, incorporating CRM data and specific meeting details. It works for various types of interactions, helping sales reps stay organized and prepared for follow-ups after content-rich sales meetings.
Copilot in Microsoft Dynamics 365 Customer Service
Copilot can help customer service agents expedite resolving customer issues and increase satisfaction scores. Copilot provides agents with 24/7 AI-powered assistance to help them find resources that will help resolve issues faster, handle cases more efficiently, and automate time-consuming tasks so agents can focus on delivering high-quality service to their customers.
Level up your customer service capabilities
Copilot enables customer service agents to effortlessly draft email or chat responses to customers by simply clicking a button. Copilot understands the context of the live conversation, extracts relevant information from trusted sources like knowledgebase articles and past cases, and suggests a well-crafted response for agent review and customer send-off.
For email tasks, Copilot assists agents in creating personalised responses to customer queries within seconds. In chat scenarios, agents can seek Copilot's aid in diagnosing complex issues, finding resolutions, and composing responses with the appropriate tone across all communication channels.
By streamlining content search and response drafting, Copilot significantly reduces agent workload and enhances both agent productivity and the customer experience.
Organisations can provide an even more powerful conversational experience by leveraging Power Virtual Agents, now enhanced with generative AI capabilities, making it easier for customers to self-serve and resolve their issues using intelligent bots that access trusted sources and internal company data.
Copilot in Microsoft Dynamics 365 Customer Insights and Marketing
Empower your marketing team to proactively target any audience segment in relation to market trends and customer demand.
Marketers can now access data insights faster and easier with natural language, thanks to Copilot in Dynamics 365 Customer Insights. Instead of relying on data analysts and SQL queries, marketing teams can directly engage with customer data, democratising access to insights. Using simple prompts, marketers can ask questions in natural language, analyse customer segments, and understand preferences without SQL expertise. For instance, they can identify customers in San Francisco with a high customer lifetime value who made a recent purchase. Copilot quickly provides insights like customer age, product preferences, and purchase price, which can be used to support campaigns in real time.
In addition, Copilot's content ideas feature in Dynamics 365 Marketing assists marketers in creating compelling and relevant email content. By providing key points, Copilot generates text suggestions inspired by a range of sources, ensuring fresh and engaging content. 
Copilot in Microsoft Dynamics 365 Business Central
Copilot in Microsoft Dynamics 365 Business Central helps small and medium-sized businesses bring new products to the market faster by producing AI-generated product descriptions.
This feature suggests copy for product descriptions for your business by using:
With Copilot, you can easily customise text by tone and length.
Copilot in Microsoft Supply Chain Center and Dynamics 365 Supply Chain Management
Take advantage of AI-enabled supply chain management that can provide unprecedented visibility and insights to help solve disruptions before they happen.
Copilot use intelligence from the news module to proactively flag external issues such as weather, financial, and geopolitical news that may impact a supply chain process. Predictive insights surface impacted orders across materials, inventory, carrier, distribution network and more.
Copilot transforms insights into actionable steps by creating context-aware email outreach through Azure OpenAI Service, making real-time problem-solving easy.
In summary
In summary, Microsoft Dynamics 365 Copilot is a game-changing advancement in business technology. It seamlessly integrates into CRM and ERP applications, utilising cutting-edge AI and natural language processing. Copilot enhances critical business functions, such as sales, customer service, marketing, and supply chain management, by simplifying tasks, offering valuable insights, and automating processes. Whatever department you work in, Copilot promises to boost productivity, efficiency, and customer satisfaction. Copilot highlights Microsoft's commitment to revolutionising the business technology landscape, making it easier for businesses to streamline operations and make data-driven decisions.
Interested in harnessing the power of Microsoft Dynamics 365?
Webcurl empowers organisations to navigate the digital age with confidence and ease, providing a comprehensive suite of digital tools and services designed to maximise online engagement. 
We have had the privilege of collaborating with many organisations, helping them make the move to Microsoft Dynamics 365 and harness the power of Microsoft Power Platform.
If you have any questions about transitioning to Dynamics 365 or would like to find out more about the other digital tools and services that make up our complete digital experience platform, get in touch with Webcurl and elevate your digital platform to the next level.
Since 2008 Webcurl have been on hand with expert advice, development and support for our clients to enhance their digital transformation goals. 

To find out how Webcurl can help you fill in our contact form and one of our digital experts will be in touch as soon as we can.