Levelling up Council Websites with Webcurl Voice Assistant Search: 5 Key Benefits
Image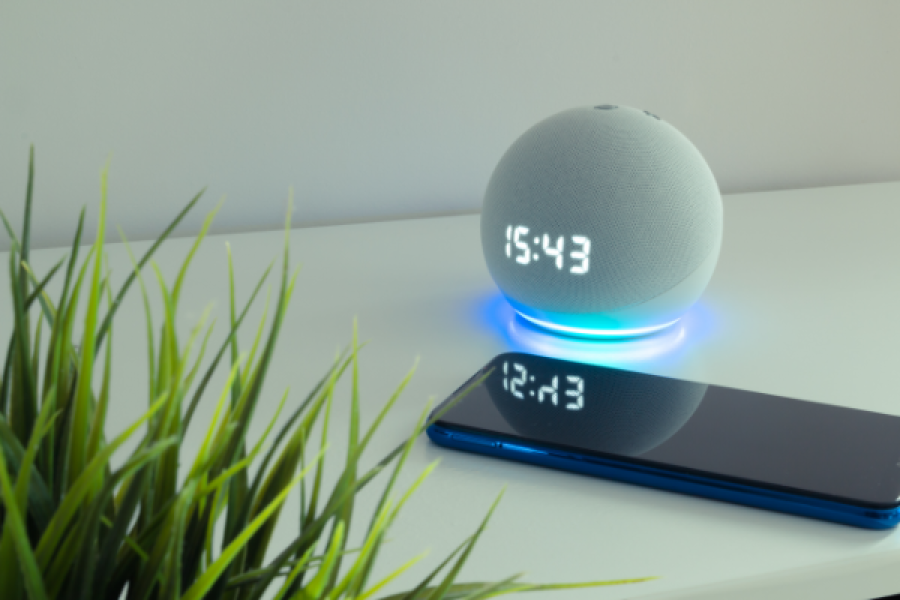 What is Webcurl Voice Assistant Search?
Webcurl Voice Assistant Search is an accessibility plugin that enables residents to search council websites using any smart device. Designed to improve user experience, increase engagement, reduce telephone traffic, & most importantly ensure that all residents have equitable access to government services & information. Some of the key features of Webcurl Voice Assistant Search include: 
Optimised for LocalGov Drupal but can be seamlessly integrated into any website regardless of platform 
Ability to edit spoken words 
Programme data directly from your CRM or website 
Automate manually intensive tasks 
The benefits of Voice Assistant Search
1: Improve your accessibility ranking & meet requirements 
In today's digital world, accessibility is not just a choice but a necessity. Webcurl Voice Assistant Search can significantly enhance your council's accessibility efforts and elevate its ranking on accessibility sites like Silktide. This showcases your council's unwavering commitment to providing equitable government services for all residents. At the same time, VAS can help you meet and exceed the WCAG 2.1 AA requirements that all public sector bodies are legally required to meet. 
2: Accessible design benefits all 
While the primary focus of accessible web design is to improve your digital experience for people with disabilities, the benefits of building your website in this way extend to all users. By implementing Voice Assistant Search into your council website you're providing ALL residents with an easy-to-use and hands-free way of interacting with their council website! 
Imagine a user trying to find crucial information on their mobile phone while cooking in the kitchen or in a hurry to get ready for work. With Voice Assistant Search, residents can effortlessly inquire about services without having to through complex menus.
Interested in accessibility and local government websites? Check out our blog "Accessibility Matters".
3: Create bespoke functionality 
Every council has unique needs and requirements when it comes to digital services and accessibility. Webcurl Voice Assistant Search offers a highly customisable solution, allowing councils to create an accessibility plugin that perfectly aligns with their distinct goals. 
Our Alexa offering can surface data from your CRM or back-office system which can be programmed and tailored to your exact requirements. 
4: Improve your SEO ranking 
Accessibility and SEO are two important aspects of website design that go hand in hand. By making your web pages accessible to everyone, you not only create a more inclusive and welcoming digital environment but also boost the chances of being found on search engines like Google. 
A website that ranks highly on SEO can help to enhance the user experience for your residents by reducing frustration and streamlining access to important information, such as contact details and the services you provide. 
5: Harness the power of our Voice Assistant Bin App 
Our innovative bin app, a specialised VAS function is designed to provide residents with convenient access to bin day information. This unique functionality is designed to provide residents with convenient access to essential bin day information, streamlining waste management and enhancing the overall citizen experience. 
Residents can effortlessly inquire about their upcoming bin collection schedules, find out which colour bin will be collected on a specific day, and set timely reminders right from their smart devices. 
Responses from the voice assistant can be updated as the collection route in your back-office system is changed, so when reminders are activated it will allow users to be notified even when their bin day changes. 
Interested in Webcurl Voice Assistant Search for your council? 

Webcurl GOV empowers councils to navigate the digital age with confidence and ease, providing a comprehensive suite of digital tools and services that help councils maximise their online engagement. Powered by cost-effective open source technologies our products facilitate innovation, flexibility, and collaboration.  

We can work with your council to create a bespoke Webcurl Voice Assistant Search plugin that meets your council's unique needs and requirements.  

If you have any questions about Webcurl VAS or would like to find out more about the other digital tools and services that make up our complete digital experience platform, please get in touch
Since 2008 Webcurl have been on hand with expert advice, development and support for our clients to enhance their digital transformation goals. 

To find out how Webcurl can help you fill in our contact form and one of our digital experts will be in touch as soon as we can.