Accessibility Matters: Creating Inclusive Council Websites
Image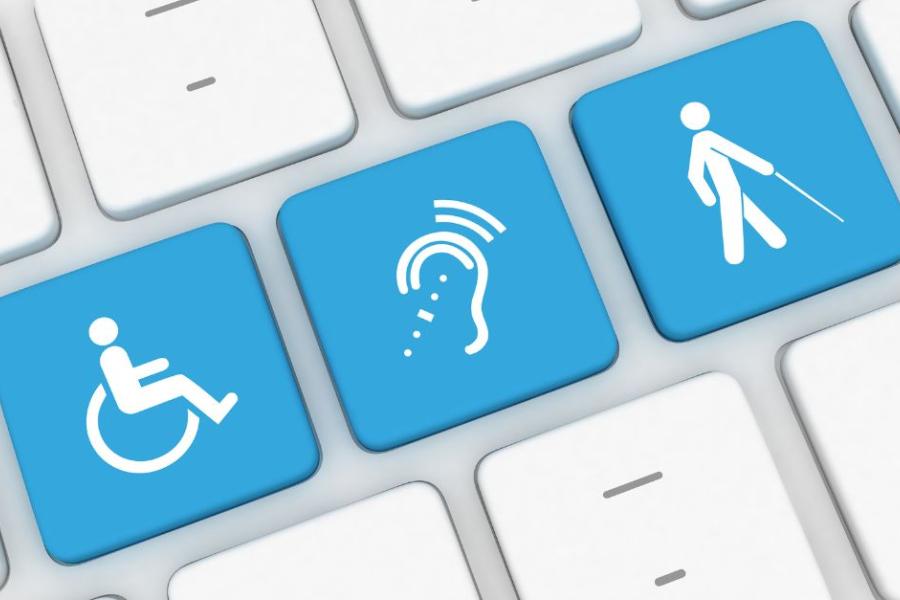 Creating inclusive and accessible council websites is key to ensuring that all residents can access and benefit from your council's services and information. According to research from Scope, around 16.4 million people in the UK have a disability. Despite this, many council websites have significant accessibility barriers preventing people with disabilities from being able to access the information they need. Not only does this cause frustration from residents, but it also puts councils at risk of legal action.
Accessibility is something we feel really passionate about. If after reading the above you feel slightly overwhelmed about how to make your website accessible don't worry, we're here to help! In this blog, we'll explore the importance of accessibility for council websites, provide insight into accessibility regulations councils must meet, and discuss the benefits of creating websites that are accessible to all. By embracing and prioritising accessibility in website design, councils can improve their resident's user experience, increase engagement and traffic, and most importantly ensure that each and everyone of their residents has equitable access to government services and information.
Understanding Web Accessibility
Put simply, web accessibility is the practice of ensuring that your digital content is inclusive and usable by all. This includes people with:
Visual
Auditory
Motor
Cognitive
Temporary disabilities, e.g. someone with a broken arm or temporary vision impairment.
In the modern era of digitalisation, it's imperative for websites, particularly in the public sector, to prioritise accessibility to accommodate all user's needs.
Accessibility Requirements and how to meet them
Accessibility regulations came into force for public sector bodies on 23 September 2018. The full name of the accessibility requirements is "Public Sector Bodies (Websites and Mobile Applications) (No.2) Accessibility Regulations 2018".
Central government and local government organisations are obliged to meet the accessibility regulations.
To meet government accessibility requirements, digital services must: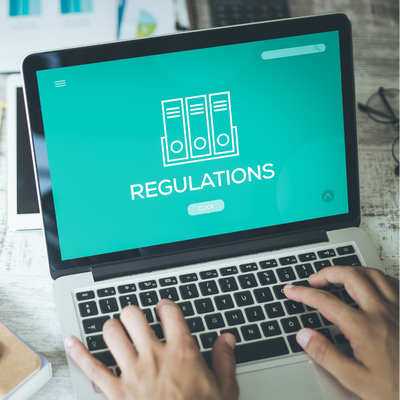 Complying with regulations: A situation-based breakdown
New websites
If you created a new council website on or after 23 September 2018, you must adhere to accessibility standards and publish an accessibility statement. Review and revise your statement regularly. 
Existing websites
Accessibility standards must be met and an accessibility statement must be published. Review and update your statement regularly.
Intranets and extranets need to comply with regulations when significant changes are made to them.
You may not have to meet the requirements for your whole website or app if doing so would be a disproportionate burden - for example, if it's very expensive to make even simple changes and those changes would bring limited benefits to disabled people.
Outsourced websites
If you've outsourced any part of your website to a supplier, you need to work together to ensure that it complies with accessibility regulations. 
Mobile apps
The accessibility regulations apply for public sector mobile apps.

 
When compliance becomes a "disproportionate burden"
If the impact of fully meeting the requirements is too much for an organisation to cope with it is classified as a "disproportionate burden".
If you need to declare certain accessibility changes are a disproportionate burden, you're legally required to carry out an assessment. Take into account:
The burden that making those things accessible places on your organisation
The benefits of making those things accessible
When conducting the assessment think about:
Your council's size and resources
The budgeting impact of conducting accessibility changes
The number of users who may potentially benefit
The degree of impact that the change would have

The nature of your organisation 

 
The content you might not need to fix
Your council does not need to fix the following types of content because they're exempt from accessibility regulations:
Pre-recorded audio and video published before 23 September 2020
Live Audio and Video
Heritage collections like scanned manuscripts
PDFs or other documents published before 23 September 2018 - unless users need for a service, for example a form that lets you request school meal preferences
Maps - but you'll need to provide essential information in an accessible format like an address
Third party content that's under someone else's control if you did not pay for it or develop it yourself - for example, social media "like" buttons
Content on intranets or extranets published before 23 September 2019 (unless you make a major revision after that date)
Archived websites if they're not needed for services your organisation provides and they are not updated
You will need to explain in your accessibility statement that you've not made these items accessible because they are exempt.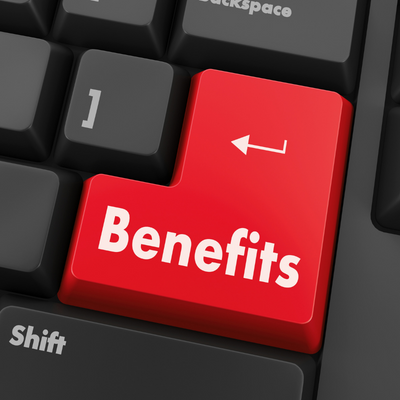 Benefits of accessible websites
Accessible features benefit EVERYONE
While the primary focus of accessible web design is to improve your digital experience for people with disabilities, the benefits of building your website in this way extend to all users.
For example, one of the WCAG requirements requires websites to be fully navigable with only a keyboard, which is not only helpful for residents who struggle to operate a mouse but also benefits your broader user base. Fulfilling this requirement implies that the navigational elements of your website are well-organised in a strict hierarchy, which can make it easier for all users to find the content they need.
Other accessibility features such as alt text for images and objects, can help people with slow internet connection understand the purpose of content before it loads.
Accessibility and SEO go hand in hand
Accessibility and SEO are two important aspects of website design that go hand in hand. By making your web pages accessible to everyone, you not only create a more inclusive and welcoming digital environment, but also boost the chances of being found on search engines like Google.
You might be reading this and thinking SEO isn't important for public sector websites, but it's actually crucial for councils to improve their online visibility and engagement. Ranking highly on search engines allows your council website to appear at the top of search results, making it easier for residents to find the information they need.
In addition, a site that ranks highly on SEO can help to enhance the user experience for your residents by reducing frustration and streamlining access to important information, such as contact details and the services you provide. 
You won't have to worry about legal action
Councils that don't meet accessibility requirements or fail to provide a satisfactory response to a request to produce information in an accessible format, will be failing to make reasonable adjusts. This can result in investigations, unlawful act notices, and even court action.
The Equality and Human Rights Commission in England, Scotland and Wales and the Equality Commission for Northern Ireland are responsible for enforcing the requirement to make public sector websites and mobile apps accessible.
Ensuring that your council website meets the accessibility requirements means you can have a clear conscience and avoid any legal repercussions that may come with non-compliance. 
Providing equal access for all
Creating an accessible website shows that your council values inclusion and diversity and is committed to serving all residents in your community.
Most importantly, by meeting accessibility regulations you are providing a website where all of your residents can access information and services on your council website regardless of their abilities.
Summary
Creating inclusive and accessible council websites is crucial to ensure that all residents, including those with disabilities, can access services and information. Councils are required to meet accessibility regulations to make sure their websites are usable by all. By embracing and prioritising accessibility in website design, councils can improve their residents' user experience, increase engagement and traffic, and ensure that every resident has equal access to government services and information.
How Webcurl can help
At Webcurl, we are committed to making our public sector clients' online presence accessible to everyone. That's why accessibility is a core principle that guides the services we provide. We are proud to be an official supplier of LocalGov Drupal, a content management system built with the WCAG guidelines at the fore. We also offer innovative solutions such as Voice Assistant Search and a Bin Collections app designed to improve your council's web accessibility and user experience. 
If you have any questions or would like to discuss your accessibility goals with one of our experts, please don't hesitate to contact us. We're always here to help you achieve your vision of an inclusive online platform for your community.
Since 2008 Webcurl have been on hand with expert advice, development and support for our clients to enhance their digital transformation goals. 

To find out how Webcurl can help you fill in our contact form and one of our digital experts will be in touch as soon as we can.