Staying Connected: Innovative way to reach citizens irrespective of the economic climate
Image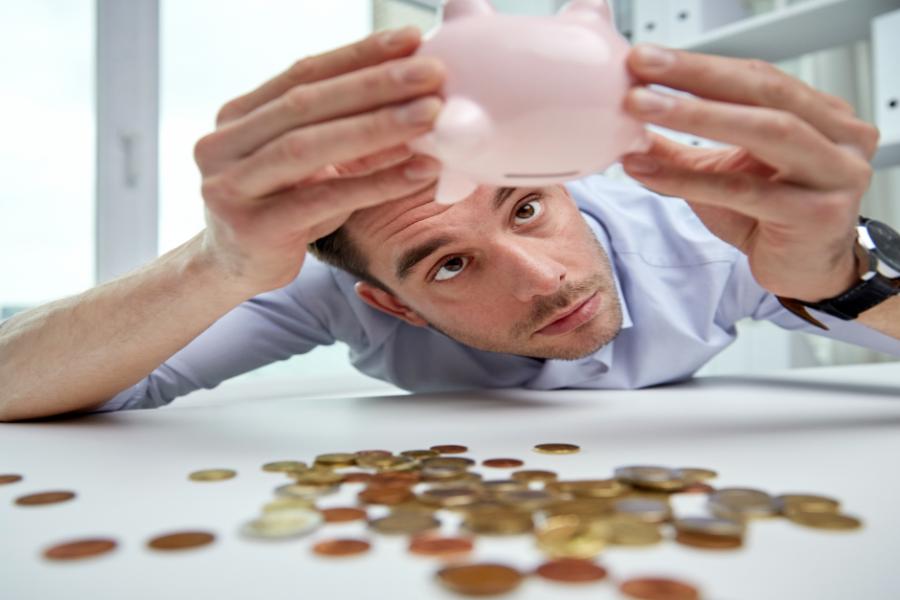 Local authorities in the UK are facing significant challenges as they grapple with budget cuts & rising costs amid an economic downturn. With two-thirds of council budgets spent on social care, councils are left with less money for other local services. The financial pressures mean that local authorities must find effective ways to streamline services to reduce costs without damaging service or reputation. 
Total government spending requirements are expected to increase from £53bn in 2020/21 to over 69bn in 2029/30, a rise that could be further exacerbated by the cost pressures and loss of income experienced during 2021/2022. 
See the below graph for a yearly breakdown of predicted government spending by authority.
So, what steps can local authorities take to tackle these challenges, and how can Webcurl aid them in this process?
Optimising CRM and portal services
One solution to improve efficiency and automate processes for local councils is by optimising their CRM and portal services. By doing so, councils can easily analyse data and identify common issues faced by residents. These optimised services can be used for a wide range of tasks such as managing roads, parking, transport, and street cleaning. With optimised portals and CRM, residents can easily input information, requests and inquiries that are automatically forwarded to the relevant department for prompt action. By directing residents to online resources, councils can reduce inbound contacts, which can lead to significant cost savings. On average, a resident call costs a council £3.83, but a website visit costs just £0.15. 
In addition, local authorities can combine optimised CRM and portal services with effective use of social media to build a clearer picture of public opinion and common issues. this can inspire new campaign ideas and help identify emerging themes. By leveraging these tools, local councils can better serve their communities and improve their operations.
Utilising self-service technology
Another approach is to utilise self-service technology such as voice assistants and chatbots to empower residents to easily access information from websites. This not only enhances the overall user experience for residents, but it can also significantly improve the reputation of local authorities by providing accessible means of browsing. With self-service technology, residents can find the information they need quickly and easily, without having to rely on traditional methods that may be time consuming or inconvenient. This approach can lead to a more positive relationship between residents and their local authority.
Deploying chatbots and voice assistants is also an effective way to automate routine queries and support citizen engagement. Chatbots are typically text-based virtual assistants that interact with users via a chat interface. Conversely, voice assistants interact with users via spoken language, making them a more accessible option for users with disabilities or those who prefer hands-free interactions. Chatbots and voice assistants are increasingly popular as they are available 24/7 and can handle a large volume of inquiries. they can provide instant responses to commonly asked questions and free up staff time to focus on more complex queries. This not only improves the efficiency of council services but also increases citizen satisfaction and engagement as 67% of people prefer serving themselves over speaking to a customer service representative, according to a survey by Nuance.
To wrap it up
In summary, the economic climate in the UK has placed significant pressure on local authorities to deliver more with fewer resources and staff. However, by leveraging innovative technologies such as CRM and portal services and self-service technology such as chatbots and virtual assistants, local councils can streamline their services, increase automation, and provide more effective ways to engage with their citizens. These technologies can help local authorities navigate the current economic climate while maintaining high levels of service and citizen satisfaction.
How Webcurl can help
Webcurl GOV empowers councils to navigate the digital age with confidence and ease, providing a comprehensive suite of digital tools and services that help councils maximise their online engagement. Powered by cost-effective open source technologies our products facilitate innovation, flexibility, and collaboration.
If you'd like to learn more about how we support councils with CRM, portals or voice assistants or would like to find out more about the other digital tools and services that make up our complete digital experience platform, please get in touch.
Statistics sourced from:
Since 2008 Webcurl have been on hand with expert advice, development and support for our clients to enhance their digital transformation goals. 

To find out how Webcurl can help you fill in our contact form and one of our digital experts will be in touch as soon as we can.